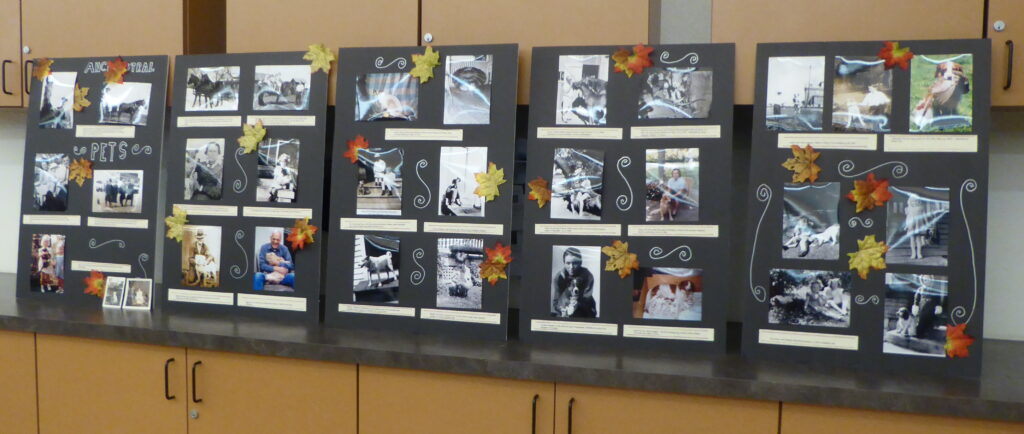 Starting in 1979, a group of people in Davis, California, gathered to share their interest in genealogy and family history research and they formed a club named the "Davis Genealogical Club and Library". Ever since then, the club has shared with its members and provided meetings where special speakers could come and help us learn how to do genealogy better.
In 1983, when the new Davis Senior Center opened, one room in that building was dedicated to storing genealogy books and holding meetings. The library has remained a center for many activities, but in 2006 we shortened our name to "Davis Genealogy Club". That was also the year we created our first website.

In 2021, with this newly revised website, we hope to welcome more people participating in our online programs — wherever they may reside.
See some photos of our events and activities on the DGC photos page.
Announcements of many of our past programs are on the DGC flyers page.
The table below lists all the past presidents of the Davis Genealogy Club and the years that they served. Included are a few of the DGC logos we have used over the years.
Past Presidents ...
1979-1988
Warren Westgate
2007-2008
Lisa Henderson
1988-1993
Clarence Barry
2009
Betty Jane Polk
1994-1997
Barbara Bacon

2010-2013
Lisa Henderson
1998-2000
Inez Moran
2014-2015
Cynthia Steimle
2001-2003
Mary-Ann Holt

2016-2017
Sue Torguson
2004
Caroline House

2018-2021
Lisa Henderson
2004-2005
Betsy True
2006
Linda Luther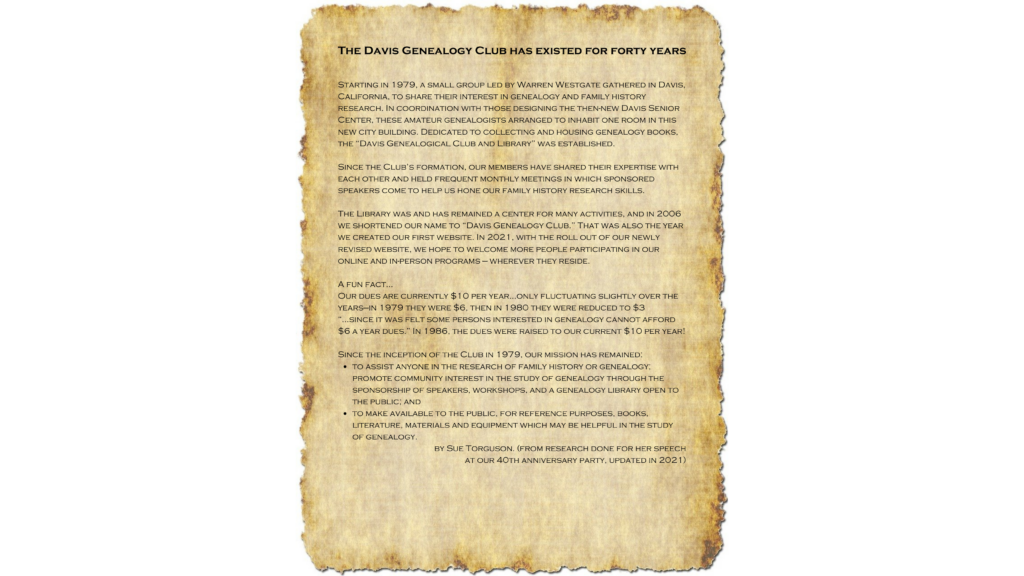 …